Sell Your Gold to Us! – Cash For Gold Buyer!
Silver Gold Refinery in NYC Jewelry Pays for your Gold items! We buy broken gold, tangled gold, old gold, unwanted gold, old gold is work just as much as new gold.
Silver Gold Refinery is conveniently located in Manhattans Diamond District we pay the best and highest price for your unwanted gold.
Any Conditions (Broken, New, Used, Tangled, Antique, Old)
Any & All Karat (9K, 10K, 12K, 14K, 18K, 22K, 24K)
Types of Gold We Buy:
Gold Coins/Class Rings/Wedding Bands/Bent & Scrap Jewelry/Tangled Chains/Gold Watches/Earrings/Medals/Gold Pins & Brooches/Scrap Dental Gold/Gold Bracelets/Gold Necklaces/Lockets & Other Gold Jewelry
If you're planning to sell jewelry to take advantage of the high price of gold, you might be better off selling unwanted pieces in person as we all hear about cash4gold scams as we all seen the commercials and heard thousands of unsatisfied customers with bad prices give to them for their gold.[Most Recent Quotes from www.kitco.com]
If you sell gold jewelry now you'll gain because gold is at a record high, perhaps 75% or more from previous years.
"When reality kicks in, it's a great idea ! Call Now For a Free Price Quote 212.704.9703
We also Buy Silver and Platinum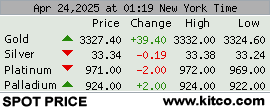 At New York Gold Buyers The best time to sell your gold is now. The price of gold has went up dramatically and we are the number one place to sell gold to in NYC. We are open 6 days a week and pay 99% for your gold. We separate your gold by karat weight and determine the maximum value that your gold is worth. We then pay you in cash for your gold. We are located in midtown Manhattan and can be reached at 212-642-4345 for appointment.
Opening Hours
| | |
| --- | --- |
| Mon | 10 AM to 6 PM |
| Tue | 10 AM to 6 PM |
| Wed | 10 AM to 6 PM |
| Thu | 10 AM to 6 PM |
| Fri | 10 AM to 6 PM |
| Sat | 10 AM to 4 PM |
| Sun | Closed |